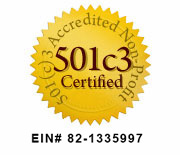 WHO WE ARE
Autism Independence Foundation Is a Certified Nonprofit Charity Organization. Our main focus is on the parents of children with special needs. These parents must be seen and heard. They must be well informed and supported as their children make their way into the world & become independent.  We recognize them and understand their needs because we have been where they are. We are the parents of independent adults with special needs.
WHAT WE DO
We are here to assist parents who are in the process of helping their autistic children to reach maximum independence.  Our goal is to have as many autistic adults living out in the world as possible. We are aware that this will not be a possibility for all of our children.  So, we have developed a special program for those children who are unable to live outside the family home. Please refer to the Programs and Training section of this website: How to Prepare Now for After You're Gone..
HOW WE DO IT 
The programs, training sessions, principles, and practices of the Autism Independence Foundation are based upon Amalia Starr's (founder) proven interactive teaching and active learning methods, developed while helping her own son, Brandon, live his dream of independence for seventeen years.
After years of firsthand experience and countless success stories, we are bringing these techniques to you. An autistic child's journey toward independence is an ongoing process, and during which parents need continuing assistance and support.  They need the basic tools and information to get them started and to keep them going.
There will be some days when parents will need a lot of support and other days very little.  Knowing they can call or send an email to someone who has been where they are is often exactly what parents need to help them release the feelings of isolation that can prevent them from moving ahead.  Having someone to trust and rely upon is a necessity. With the proper ongoing support and guidance, parents will gain the information and strength they need in order to "let go" of their adult children at the appropriate time.  This is the final step, and for the majority of parents, the most difficult of them all.  Parents of special needs children, have an unusually tight bond with their children: we are stuck like glue, which can make this part of the journey unbearable for many parents.
However, when parents learn effective ways to successfully navigate through the challenges, and are encouraged by positive results, their children will have a much better chance of making it on their own.
HOW WE CAN HELP YOU
Until now, as the parent of an autistic child, you may have been on your own, walking in the dark, frightened and afraid, fearful of the future. We know that together we can help you find your inner courage and strength, making the unknown future less scary, more manageable, and a more positive experience.  It is important to understand that you will discover more choices for your child when you are willing to move through your own fears.
Our goal is to help as many parents help their children to reach maximum independence.  As a parent you must not quit until that happens.  That is your job and it is one of the most important goals you may ever have to achieve.
According to statistics more than 80% of autistic adults are living with their families.  However, our research has shown, that there is hope, and it is this foundation's mission and intention to dramatically lower that percentage over time.  AIF is here to help you before, during, and after your child transitions to independence.  We are here for you every step of the way.
We would like to offer you our services, programs and training sessions to help you successfully navigate this challenging time together, as we walk the path with you, one day at a time.
THERE IS HOPE!
You can reach us at, [email protected] or call: 800-939-1046.