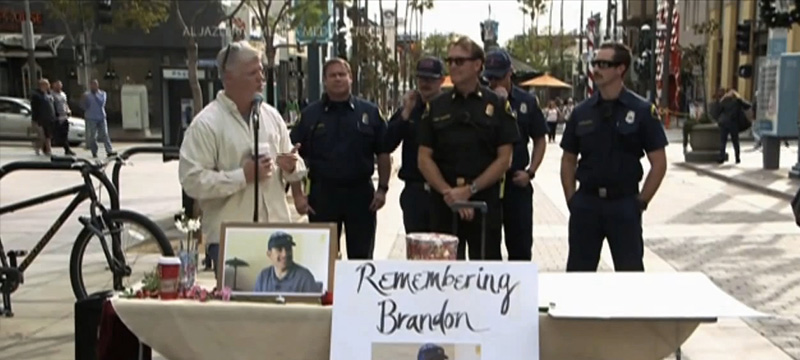 Since my son's passing, that is exactly what I have done. I turned my grief into action and that is how Autism Independence Foundation was born.
It is the grief that makes me want to continue on in the autism and special needs arena. I don't want to stay focused on Brandon's passing; I would much prefer to talk about his story and what he accomplished and how your child can do it too.
It's all about helping others and bringing hope, support and inspiration to parents along the autism trail. I want to make a difference because that is what truly makes me feel happy. We all need a purpose and this is one I will cherish forever. We can find our life purpose in many ways and often through hard times. Special needs parents are special and we navigate our way through adversity much better than most. It is the love that we have for our children that drives and guides us through the toughest of times.
In 1973, when Brandon was born, autism was unheard of. I was parenting in the dark and I had pity parties almost every day. I asked the "why" question often, which made me feel even worse. While Brandon was growing up there were many challenges and many days, weeks and even months that I would ask myself how was I going to make it? Over time I began to feel a new inner strength. There is something very special about special needs parents. We are resilient and we will not take no for an answer and we never give up.
During this time I created a way of dealing with negative situations. I taught myself how to find something positive in every negative situation and that helped me to make it through the tough times. I continue to use that technique today.
Our special needs children silently demand that we change and grow just as we want them to. The following quote by Ralph Waldo Emerson says it best:
"You cannot sincerely try to help another without helping yourself."
Brandon and I both helped each other, he conquered his dream of independence and I learned the true meaning of unconditional love and acceptance. Having 41 years with my son, Brandon is something I will always treasure. It was a journey of a lifetime. Although it was beyond extremely difficult, it was the most rewarding thing I have ever done. It gave my life meaning and a purpose much larger than myself. Even with all of Brandon's struggles and difficulties he told me he was always happy. How many of us can say that?
Until we meet again,
Amalia Starr